The concept of music designed specifically as a background feature in the environment was pioneered by Muzak Inc. in the fifties, and has since come to be known generically by the term Muzak. The connotations that this term carries are those particularly associated with the kind of material that Muzak Inc. produces – familiar tunes arranged and orchestrated in a lightweight and derivative manner. Understandably, this has led most discerning listeners (and most composers) to dismiss entirely the concept of environmental music as an idea worthy of attention.
Over the past three years, I have become interested in the use of music as ambience, and have come to believe that it is possible to produce material that can be used thus without being in any way compromised. To create a distinction between my own experiments in this area and the products of the various purveyors of canned music, I have begun using the term Ambient Music.
An ambience is defined as an atmosphere, or a surrounding influence: a tint. My intention is to produce original pieces ostensibly (but not exclusively) for particular times and situations with a view to building up a small but versatile catalogue of environmental music suited to a wide variety of moods and atmospheres.
Whereas the extant canned music companies proceed from the basis of regularizing environments by blanketing their acoustic and atmospheric idiosyncracies, Ambient Music is intended to enhance these. Whereas conventional background music is produced by stripping away all sense of doubt and uncertainty (and thus all genuine interest) from the music, Ambient Music retains these qualities. And whereas their intention is to `brighten' the environment by adding stimulus to it (thus supposedly alleviating the tedium of routine tasks and levelling out the natural ups and downs of the body rhythms) Ambient Music is intended to induce calm and a space to think.
Ambient Music must be able to accommodate many levels of listening attention without enforcing one in particular; it must be as ignorable as it is interesting.
BRIAN ENO
September 1978 – Liner notes from Music for Airports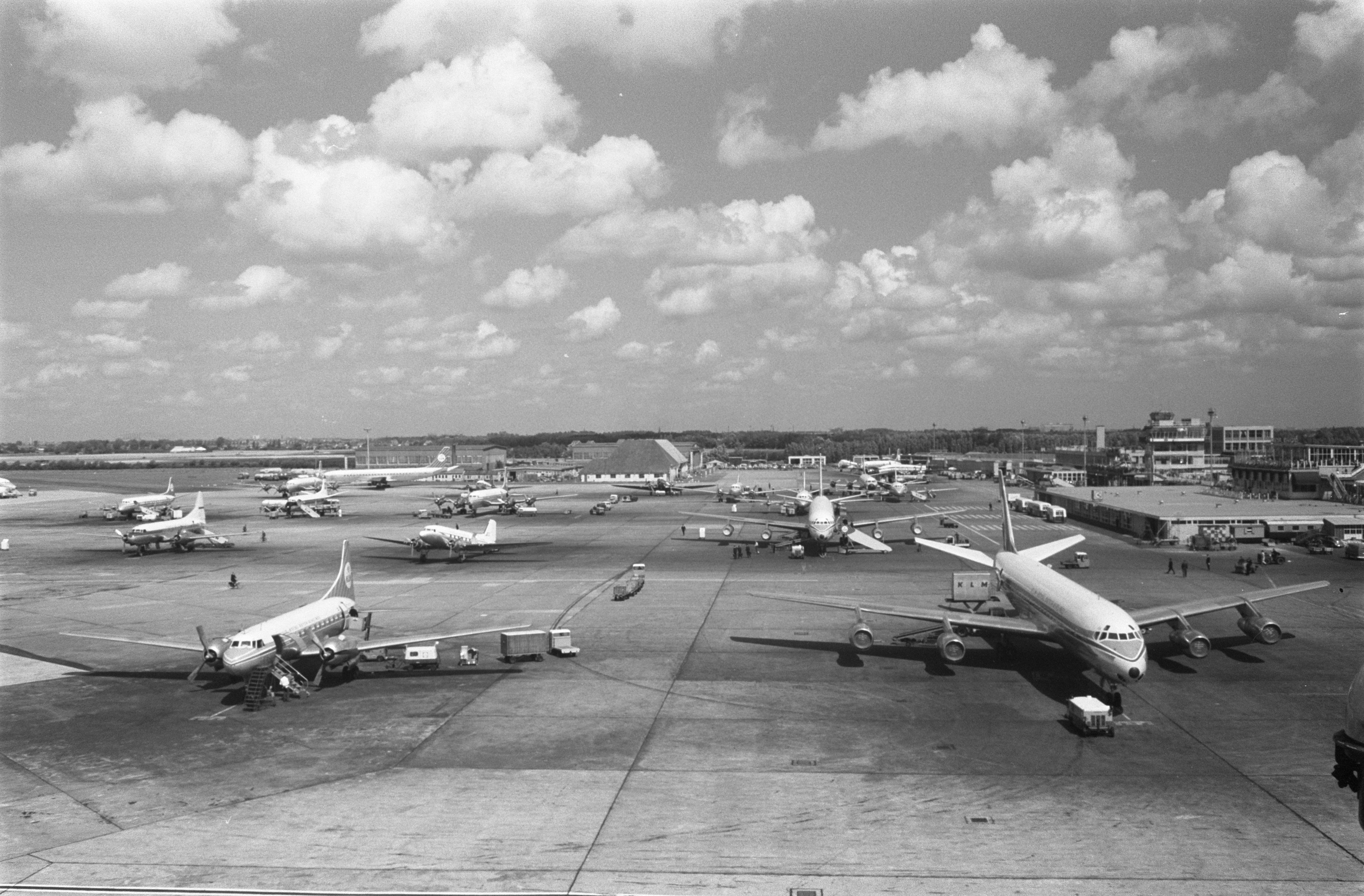 In 1916, as a result of development and striving for change, the first wooden structures of an airport were built on a muddy piece of land at the bottom of the former Haarlemmermeer.
Thus, Schiphol Airport opened on 16th September, 1916 as a military airbase. Its name was derived from a former fortification named Fort Schiphol, which was part of the Stelling van Amsterdam defence work. There are many stories about of how airport got its name but the most popular one says that 'in the shallow waters sudden, violent storms could claim many ships'. A literal Schiphol (ship-hole). If you haven't caught on by now, the theme of this Sample Pack is "Schiphol" and features XX archival sounds recorded in and around the airport over the past few decades. We're not encouraging anyone to make ambient music for Airports but instead use the ambient sound of the airport to make music for the airport
After serving its time as a military airbase for the Dutch and the Nazis, Schiphol reinvented itself 1949 Schiphol. It was built on the concept of one large terminal split into three big departure halls which connect again once airside and has become one of the most important airports in the world.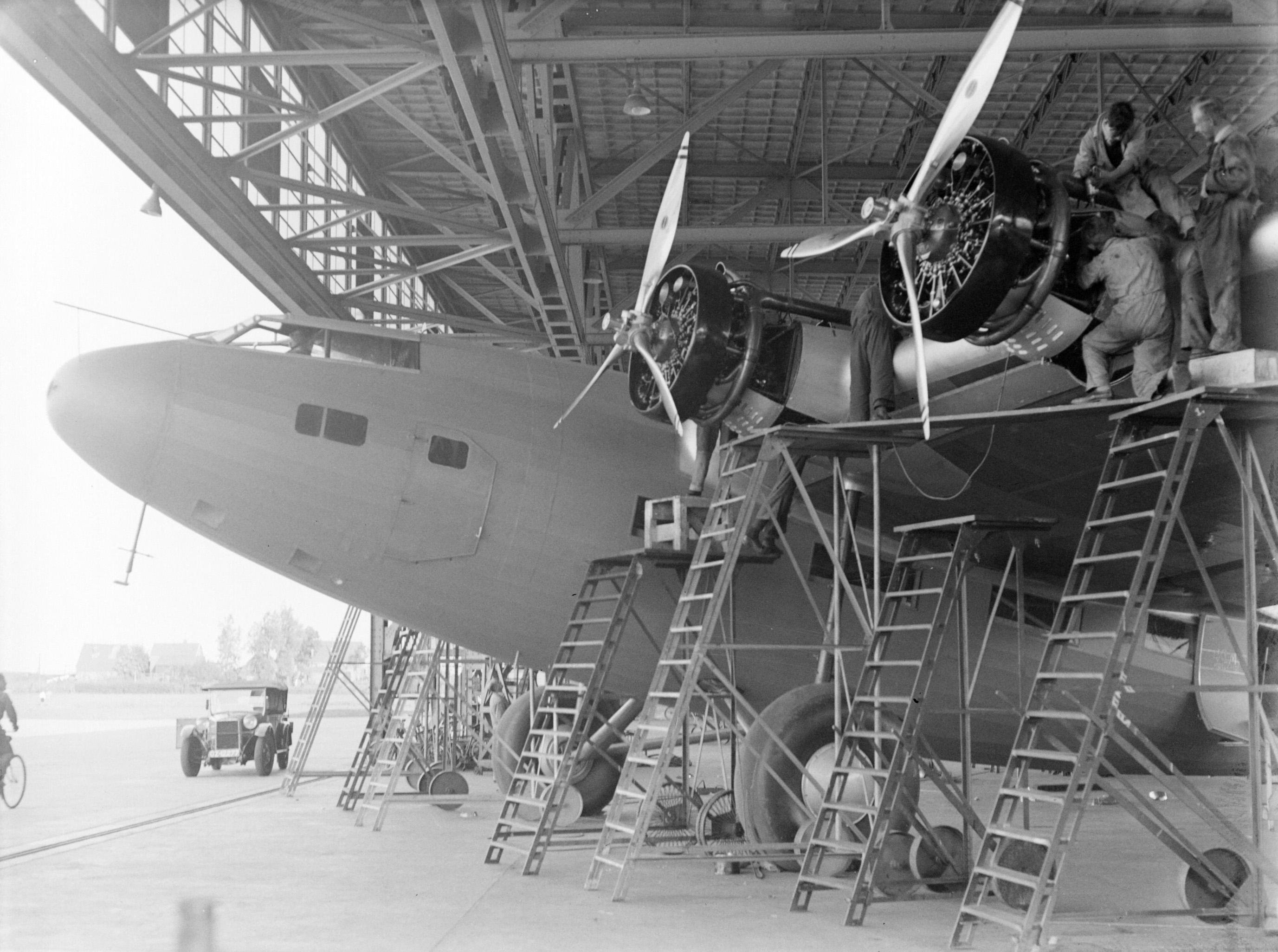 Aside from the sounds of aircraft landing and takeoff, there is a bunch of sound recorded at Schiphol which together build up the specific atmosphere of the place. The sample pack includes interesting audio samples also from the control tower and announcements of flights to various destinations. There is a lot potential in the field recordings of air traffic, buzz in the restaurants, at the platforms and airport hall. Sounds of landing and takeoff of different aircraft also produce varying rhythmic frequencies. All surely can be reuse for creation process, and build new musical compositions.
You can download the whole Sample Pack here.
All images provided by the National Archive of the Netherlands under a CC BY license.
All sounds in sample pack provide by the Netherlands Institute for Sound and Vision under a CC BY-SA license
Save
Save