SCORES is an ongoing collaboration between RE:VIVE and Amsterdam's Dekmantel Festival. For the past four years, RE:VIVE and Dekmantel have invited different artists to compose new scores for Dutch archival films from The Netherlands Institute for Sound and Vision.
SCORES III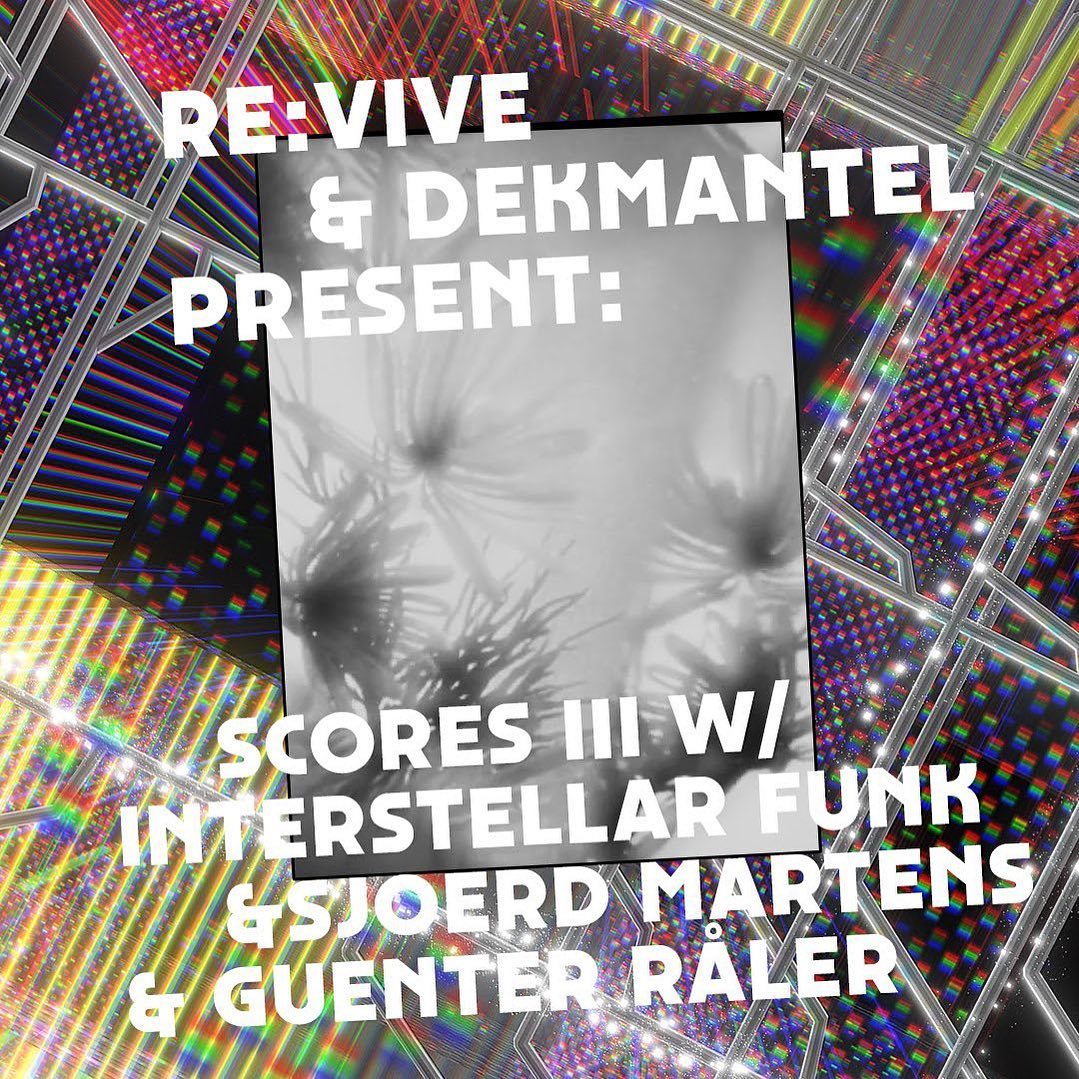 SCORES III – Guenter Råler, Interstellar Funk & Sjoerd Martens
The third edition of SCORES featured new compositions by Guenter Råler and Interstellar Funk. For this edition – which occurred virtually due to the cancellation of Dekmantel Festival by COVID-19, deviated from the SCORES format. Instead of of producers composing music for pre-existing films, Interstellar Funk teamed up with visual artist Sjoerd Martens who stylized and edited several films from the Sound and Vision collection resulting in a completely new visual work. As well, Guenter Råler, an accomplished visual artist in her own right, created a new film based on the Sound and Vision Natuurbeelden collection, a large open data-set of raw nature films.
SCORES II
SCORES II – Identified Patient, Laura Agnusdei, Lamellen, Max Abysmal
For the 3rd year in a row, Dekmantel and The Netherlands Institute for Sound and Vision's RE:VIVE initiative teamed up to invite four artists to bring fresh music to Dutch archival films. This edition featured new scores from Safe Tripper Max Abysmal, 80s pastiche, keyboard wizard duo Lamellen, The Hague based contemporary composer and saxophonist Laura Agnusdei and Pinkman / Dekmantel heavy-hitter Identified Patient. The films are as diverse as the invited artists, 3 of which come from the collection of Academy Award nominated Dutch film producer, Nico Crama as well as the 1971 Best Short Film winner from the late Jan Oonk.
Watch all the films online at: https://www.beeldengeluid.nl/dekmantel2019
SCORES I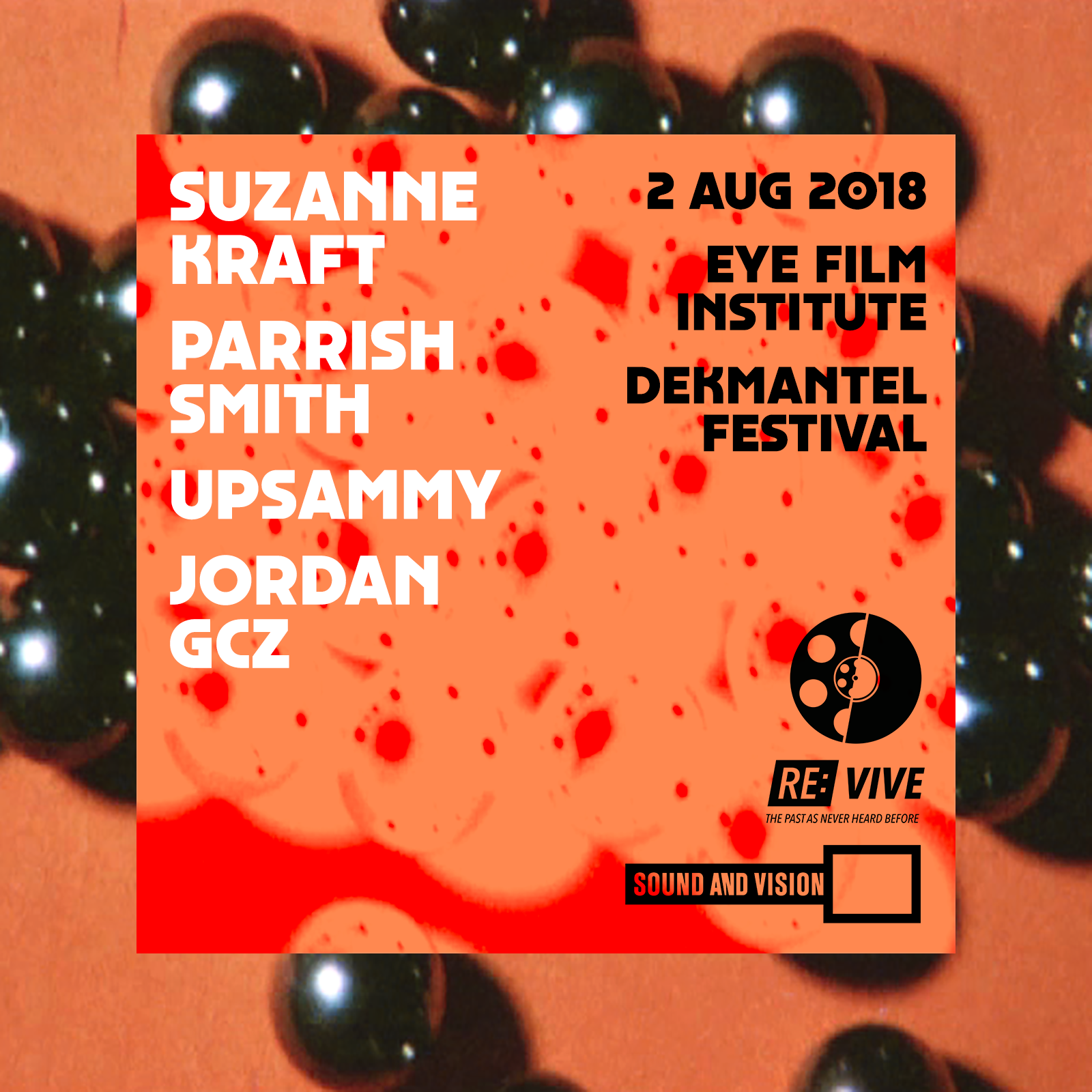 SCORES I  – Suzanne Kraft, upsammy, Parrish Smith, Jordan GCZ 
In 2018 we got together with Dekmantel for the second time, inviting four local artists to breathe new life into four archival films from the Sound and Vision and EYE Filmmuseum archives. Jordan GCZ, Suzanne Kraft, Parrish Smith and upsammy were all assigned short animated films dating back to 1921. The films and their new scores debuted at EYE on August 2nd as part of Dekmantel Festival 2018. Unsurprisingly, each artist imparted their unique styles onto the films that they previously had no relation with. From Suzanne Kraft's sparse atmospherics that have become more apparent in his new SK U KNO project to Jordan GCZ's free flowing hardware jams. Parrish Smith showed his contemplative side and sparse orchestrations that he demonstrated on his RE:VIVE release, Genesis Black, a sonic departure from his bombastic releases and DJ-sets while upsammy showed yet again her deft hand for melody and texture, a style that dominates all her releases to date.
Watch all the films online: https://www.beeldengeluid.nl/dekmantel
Jonny Nash scores Sky Over Holland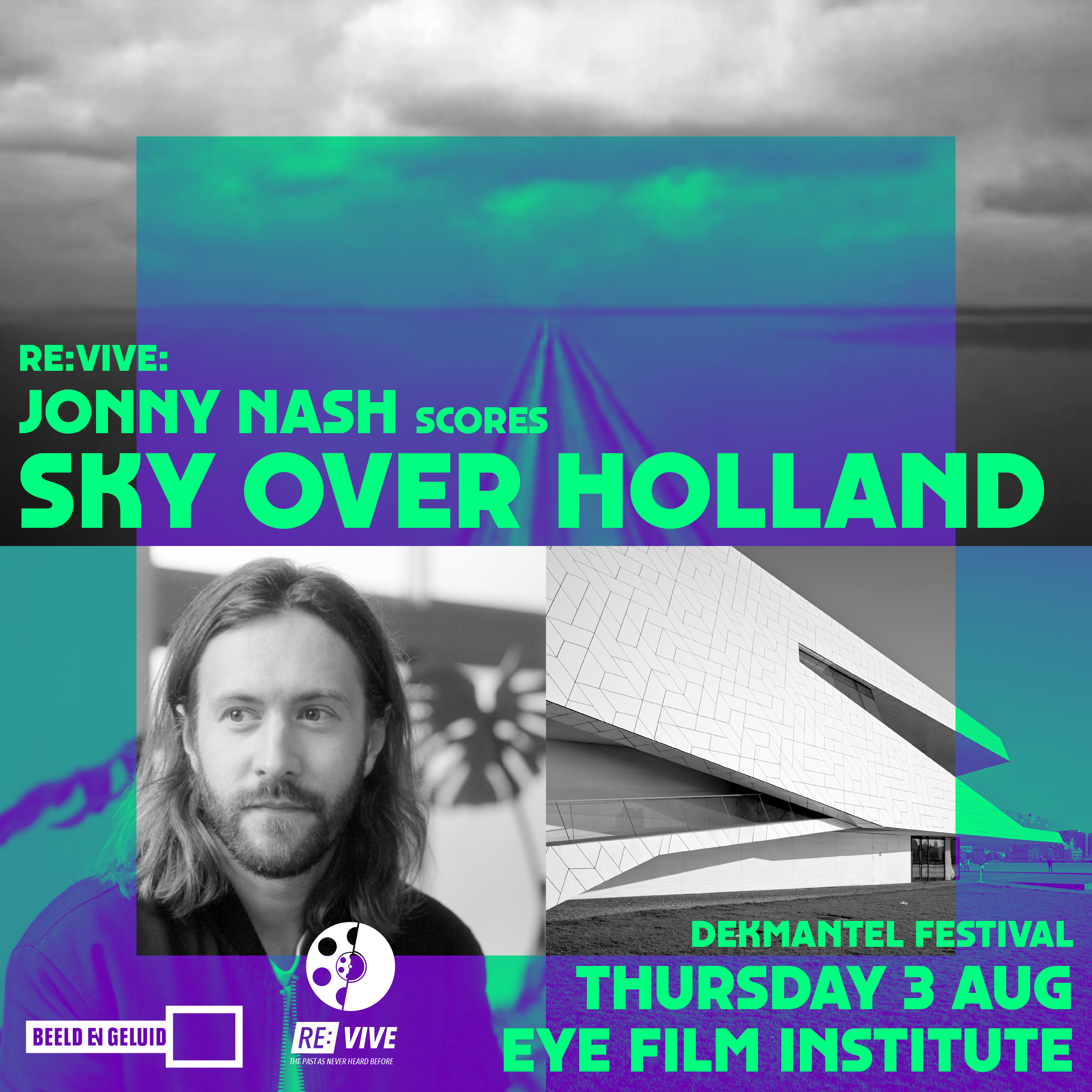 Sky Over Holland
RE:VIVE and Dekmantel invited British artist Jonny Nash to perform a new live score for one of the most iconic Dutch films, Sky Over Holland for Dekmantel Festival 2017. Sky Over Holland provides a whirlwind tour of the Netherlands with astonishing views of the Dutch sky that were recorded using a 70mm panoramic camera mounted atop a fighter jet juxtaposed with landscapes paintings by Dutch artists. Directed by John Fernhout, the film has solidified itself in the Dutch cannon winning a Golden Palm at Cannes Film Festival in 1967 and an Academy Award nomination the following year.