On February 26 RE:VIVE teamed up with the Red Bull Music Academy Session Amsterdam for a workshop on "experimental sampling" with RE:VIVE alumni, Lakker. For the workshop, RE:VIVE presented the participants with an exclusive sample pack featuring over 120 items from the Netherlands Institute for Sound and Vision collection. All the material, field recording, radio and TV broadcasts were curated around the theme: Amsterdam.
After a couch session with Lakker, a duo already extensively familiar with the Sound and Vision collection participants were challenged to create their own tracks out of the provided sample pack. A handful of dedicated participants armed with Lakker's secret to making bombastic and textured kicks out of white noise set off to explore the hours of material.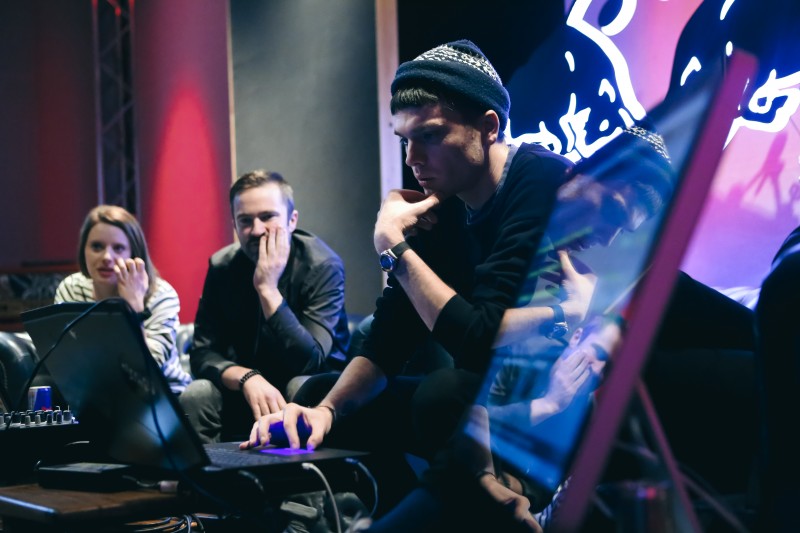 Following a 4 hour production sprint we were done and everyone had to share what they had. Sharing first the samples they used and then the track. Results varied from straight techno, melodic acoustic, tech-house, footwork, and experimental. The wide range of styles was an exciting surprise after sitting in almost complete silence for 4 hours. There was also a noticeable difference in texture which was to be expected considering the wide swath of material in the hand curated sample pack. But most intriguing was how, while all different, each track retained a sense of "Amsterdam". No one processed the material so much that the initial theme became a moot after thought. All the material had a sense of "place".
Once show and tell was over all participants were invited to finish up their tracks over two weeks and share them. And now, time is up! So without further ado, we present the outcomes (or at least, the ones we received) from the RE:VIVE x RBMA Workshop: Amsterdam.
Photos by Desiré van den Berg