We're back with another mix for everyone from our now regular stint at the wonderful Red Light Radio.
With this mix we venture around the world once again playing archival rarities that haven't been heard by human ears for several decades. All the recordings played are from the Tropenmuseum collection held by the Netherlands Institute for Sound and Vision.
Details and track listing below
Zambia, Kaonde tribe, 1968/1969
India, 1967
Libia, 1955-58
Uzbekistan, (date unknown) Josephine Powell recorded it.
Tahiti, probably somewhere between 1947-1964
Siam, probably somewhere between 1947-1964
Venezuela, Makitare tribe, 1962
Mexico, 1982/83
Suriname, 1957-1959
Paraguay, 1969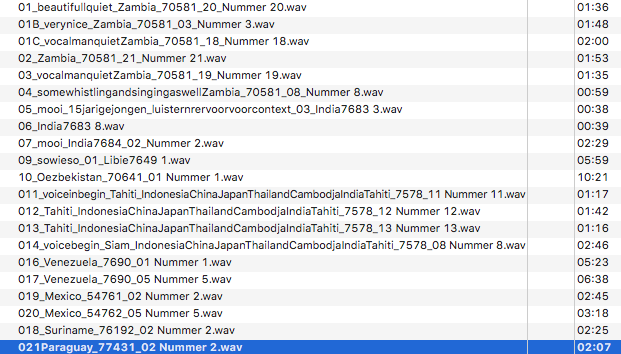 Save