In collaboration with Amsterdam's Tropenmuseum and the Research Centre for Material Culture we're super excited to announce three new RE:VIVE releases from Ash Koosha, Clap! Clap! and Parrish Smith.
Each artist was invited to sample the Tropenmuseum's extensive world music field recording collection and create new, inspired EPs using these sounds.
The three artists visited the Netherlands for a short residency during which time they conferred with leading researchers from the University of Amsterdam, Leiden University, Utrecht University and the Royal Netherlands Institute of Southeast Asian and Caribbean Studies to gain insight and expertise on the collection and the multitude of academic themes that surround such records.
Much like the sampled source material, each artist translates the world sounds through their individual styles. Clap! Clap! – DIG! DELVE! DAMN! (Dutch Archive Edition) strips down his bombastic, multilayered take on global rhythms, jazz, and footwork, letting the samples take center stage. Drawing on the archive's recordings from Afghanistan, Suriname, Zambia, Bali, Libya, India, Uzbekistan & Morocco, accompanying and accentuating them with his singular voice.
Ash Koosha – Chimera offers a completely different take on sound and traditional music, modulating the sounds to fit his lively futuristic sound, with the entire EP representing a seamless journey through digital worlds of his imaginative creation.
Lastly, Amsterdam's Parrish Smith – GENESIS BLACK dives deep into his Surinamese roots reflecting upon the writings of slave resistance fighter and acclaimed Surinamese writer Anton de Kom to deliver an impassioned, heavy narrative whose social commentary is strengthened by every dark rhythm and drone.
Stream the first track from Ash Koosha below
All three EPs will be digitally available for free as follows.
July 14 – Ash Koosha – Chimera
July 21 – Parrish Smith – GENESIS BLACK
July 28 – Clap! Clap! -DIG! DELVE! DAMN! (Dutch Archive Edition)
RE:VIVE is the Netherlands Institute for Sound and Vision's initiative that specifically brings together archives and electronic music. RE:VIVE has commissioned past works from Lakker, Fis, Roly Porter, Hatti Vatti, Bas Mooy and more. Here RE:VIVE is tying in with RCMC's Activate program. Activate is a series of projects intended to uncover the contemporary meanings of the Tropenmuseum's collections for different local and global stakeholders. Activate is focused specifically on working with artists, poets, writers and performers to interpret the collections in new ways and to create new works inspired by them.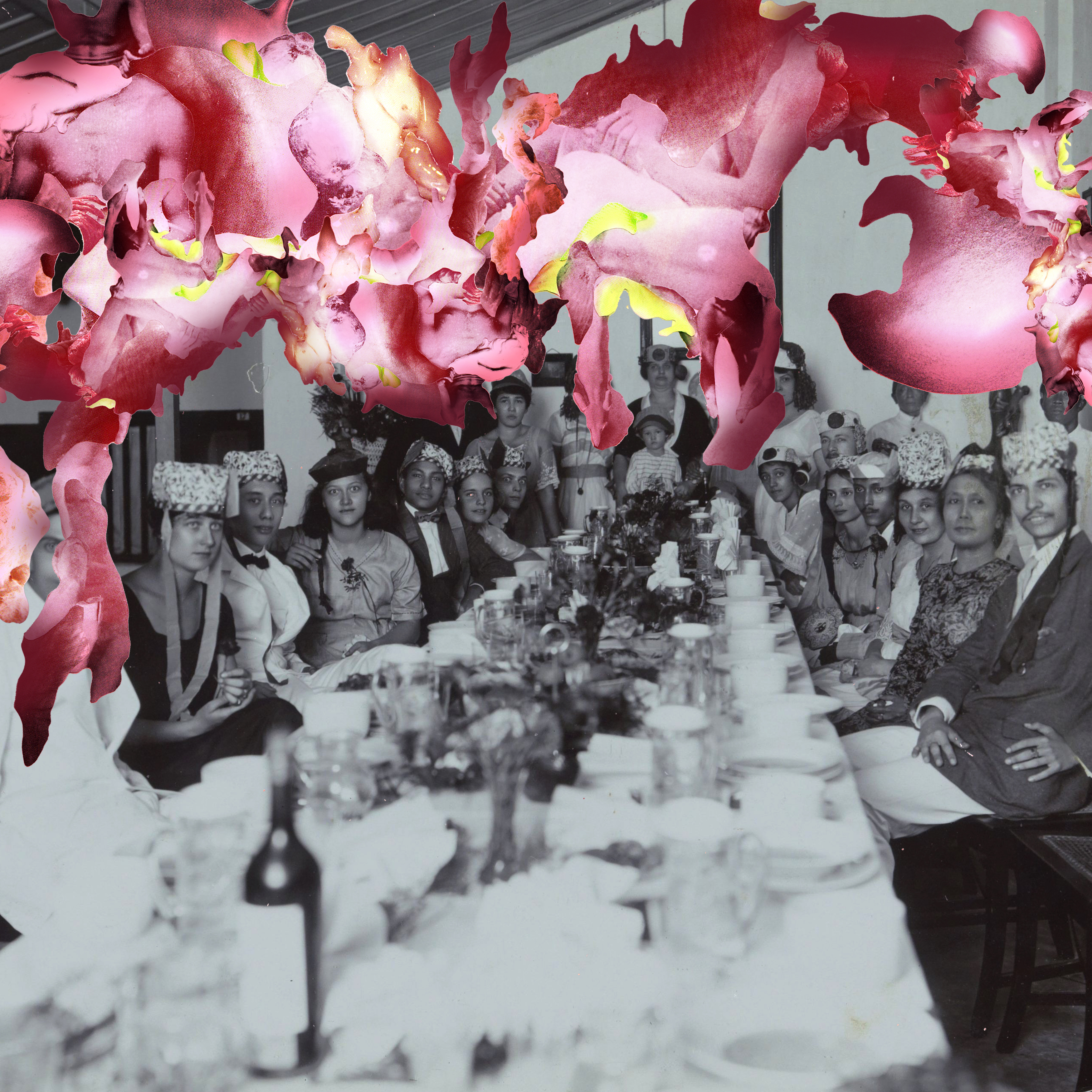 Ash Koosha – Chimera
Cover by Negar Shaghagh www.negarsha.com