If it doesn't exist; you make it happen! 
You probably already heard that for the next three months, every first Friday (so on May 1, June 5, and July 3 (the first Friday of each month), Bandcamp is waiving their revenue share for all sales to support artists who are affected by COVID-19.
Taking this opportunity, we here at RE:VIVE decided to give you a little push to support independent artists on Bandcamp by highlighting the scene in a small island in the outskirts of the Mediterranean: Cyprus (which also happens to be where Eleni, part of the RE:VIVE team, is from).
Growing up in a place like Cyprus, you don't have access to music and live gigs the same way you do in the Netherlands, or any part of mainland Europe or the States. Being an island, the concept of taking a car to go to a neighbouring country for a show is entirely impossible. So going to shows to discover new bands and being introduced to music (which isn't online) is a little trickier. On top of that, travel costs to bring artists in are inflated, so live shows in Cyprus usually cater to the mainstream audience, and are instigated by larger groups who have the capital and/or sponsorship. So year in, year out, as a teen your main source of international musical input was (for the most part) either Greek based pop artists or the odd classic dad rock Deep Purple or Whitesnake concert. Don't get me wrong, who doesn't love a little Smoke on the Water but when it's the main source of international music, it tends to get exhausting!
When you're someone who strays from the standard commercial sounds, you tend to feel left out at best. So you have to think outside the box in order to create the spaces, communities, and activities you miss. You're into noise? You get your buddies and you play it. You want to go to a rave? You rent speakers and find a secret beach! You want to show your art? You find an abandoned warehouse, and put it up! It's really quite special if you think about it, being so (geographically) isolated on an island most people don't think twice about, the only way to get something, is to make it happen yourself. If it doesn't exist; you make it happen! This is how most initiatives start in Cyprus. The ground is fertile and the people are thirsty, the community is strong and supportive.
With this article in mind, I knew the person I had to talk to was Nikos Stephou! I met Nikos a little over a decade ago. He's a graphic designer, multimedia artist, art director, music producer and DJ under the moniker Raw Silver. Nikos is one of those go-getter creative forces to be reckoned. Nikos is undoubtedly one of the people the Cypriot scene should be thankful for. He's also half of the driving force behind Honest Electronics – probably the most prominent independent electronic labels in Cyprus. I called up Nikos and we had a chat about Honest Electronics, Cyprus and about his latest release on Bandcamp, Κινδυνος (ΗΕ17). 
So, Niko, tell me about Honest Electronics! What is Honest Electronics?
Honest Electronics is a Cypriot independent record label and a collective that aims to activate locals to perform in a do-it-together social platform.
The record label works as a stand-alone company, highlighting and promoting the works of individuals who are active in the community. Our work with Honest is to provide artists with guidance and services like industry and technical know-how, and art direction.
The collective consists of a tight-knit group of local music producers along with a close network of international artists who are open to collaboration and are able to initiate projects alongside Honest Electronics.
With this network, we have been able to accomplish big projects such as our yearly festival 'The Gathering'. Last year's festival was a very important milestone. It was an only-local artists version, compiled by 40 artists that are part of our community and collective. The triumphant success of the festival had established confidence and pride that was very well needed within the community. 
It is currently being run by (me) Designer & Multidisciplinary Artist Nikos Stephou and Sound Engineer & Event Organiser Aristos Ioannou.
How did Honest Electronics start?
For me, Honest is a follow-up of what started as XORKO in 2011. During the mundane period of the financial crisis, I observed an increasingly annoying lonely approach to the arts by sterile organizations that had nothing or little to do with the youth. I had observed many talented individuals whose works lacked platforms to perform on, communities to reflect, and a very upsetting acceptance of the situation.
By the summer of 2011, a team had been formed with a very specific non-profit DIY set of rules. The idea of removing money from the equation was to focus on creativity. Together, with our bare hands we built the first three-day festival on the island. Making an impression on locals and starting to set an image of what 'togetherness' could provide.
After two successful festivals, the team split due to different priorities. By 2015 the need for the continuation of such 'togetherness' notions was very obvious. Honest Electronics was then instigated as a better-structured continuation. 
What was the thought behind the first Gathering?
During the first phase of Honest, we would carry the following motto: 'An action to highlight the importance of local networking while simultaneously attempting to connect with an international network.' Therefore two things were important for us; organizing our local scene and meeting other similar minded international scenes. The first gathering had an equal amount of local and international participant acts and the name "The Gathering" was inspired by this idea. The act of bringing artists together that would have otherwise only met online.
Later our priority shifted to the first part of the equation as the Cypriot scene blossomed and we became very interested in managing and promoting it. No doubt, we're still very interested in international networking and we still are taking steps to encourage such connections, but it's not the motto of the festival anymore.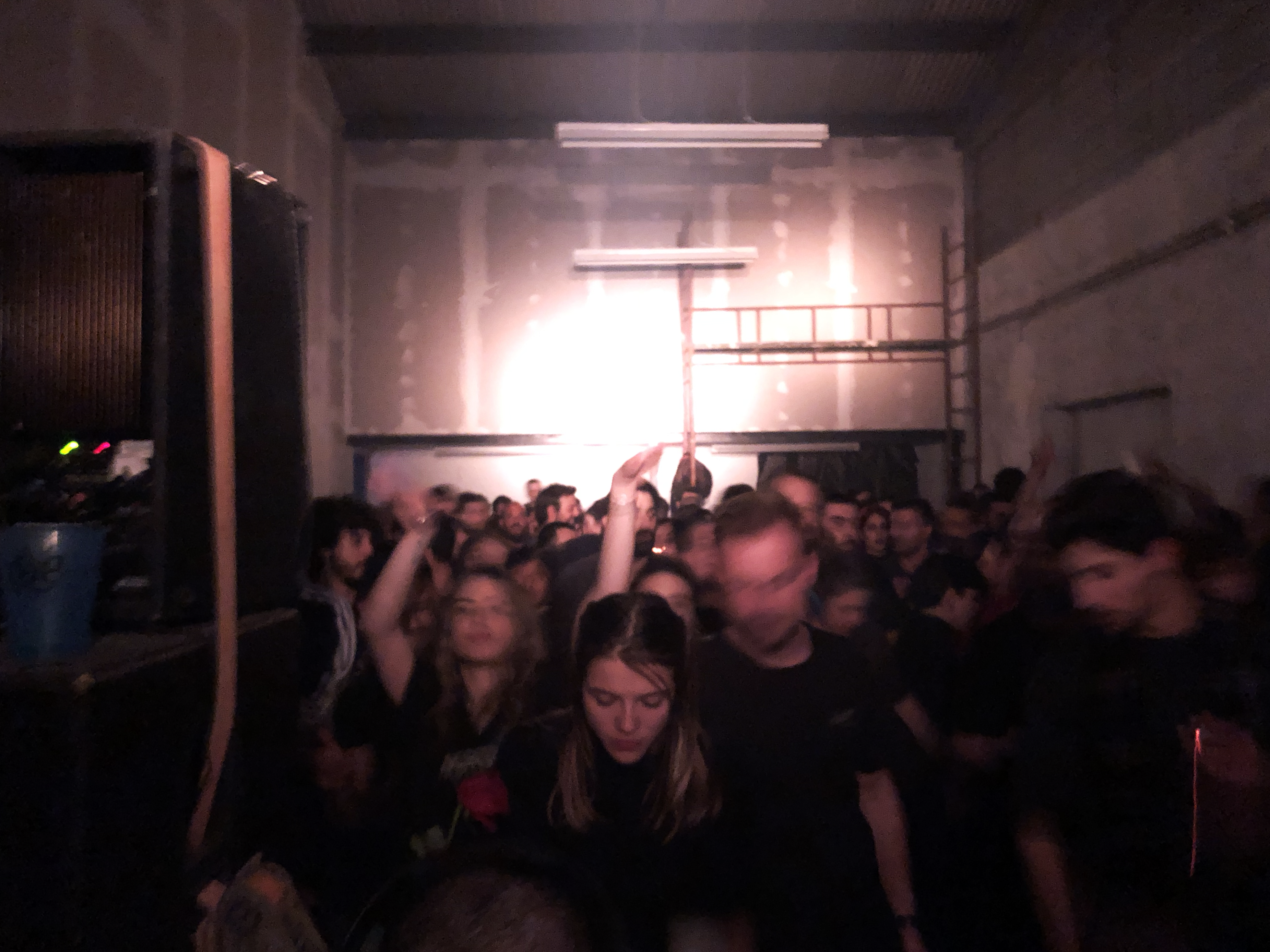 How big is the team and how does the team work together?
I can't say an exact number, the team is as big as the active community is at that current moment in time.
Besides me and Aristos, who are responsible for organizing the record label and for making some main decisions for the projects, we definitely do not stand alone in this. For each project there is always a different set of people (artists and non-artists) working behind it. I guess I could say that our role is to harvest people's talents and capabilities as a main construction element for each project. In terms of The Gathering, for example, the team is at least 20 to 30 people, there are different sets of teams for the needs of the festival.
For many projects, we even give up this specific hierarchy by inviting members of the collective to take initiative and work as directors. For example, our latest virtual concert was organised by the artist Krimson Vial (Stelios Antoniou) and the Gathering II in 2017 was directed by our friend Emiddio Vasquez who has lately launched his own record label project called 'Moneda'. If all goes well this year's festival will be co-curated by two other teams of the local realms; Low Tom and Subaerial. In many ways we want to encourage and cultivate the idea of taking initiatives, both for creating something new and for reflecting on another's work. 
How many artists are releasing on Honest? (and/or how many releases are there?) Do you get in touch with people or do they find you?
We are now counting 17 releases on Honest and 5 releases on our sub-label Dishonest. For an artist to release on Honest Electronics it means that they are active within the community and creating a wave of their own, either by making lives or any type of musically creative project. 
Why the name Honest?
After XORKO ended in 2013 the idea of festivals in the countryside became hyped and we witnessed a big wave of them. Some of them rushed to use the electronic scene as a way to attract more people, making big statements of how they were supportive while giving it the least attention possible, bad sound systems and lousy stages, being not very honest with their intentions. The name Honest Electronics came as an inside joke and a reaction to this way of treating the scene, we wanted to give electronic music main focus and all the attention that we could give.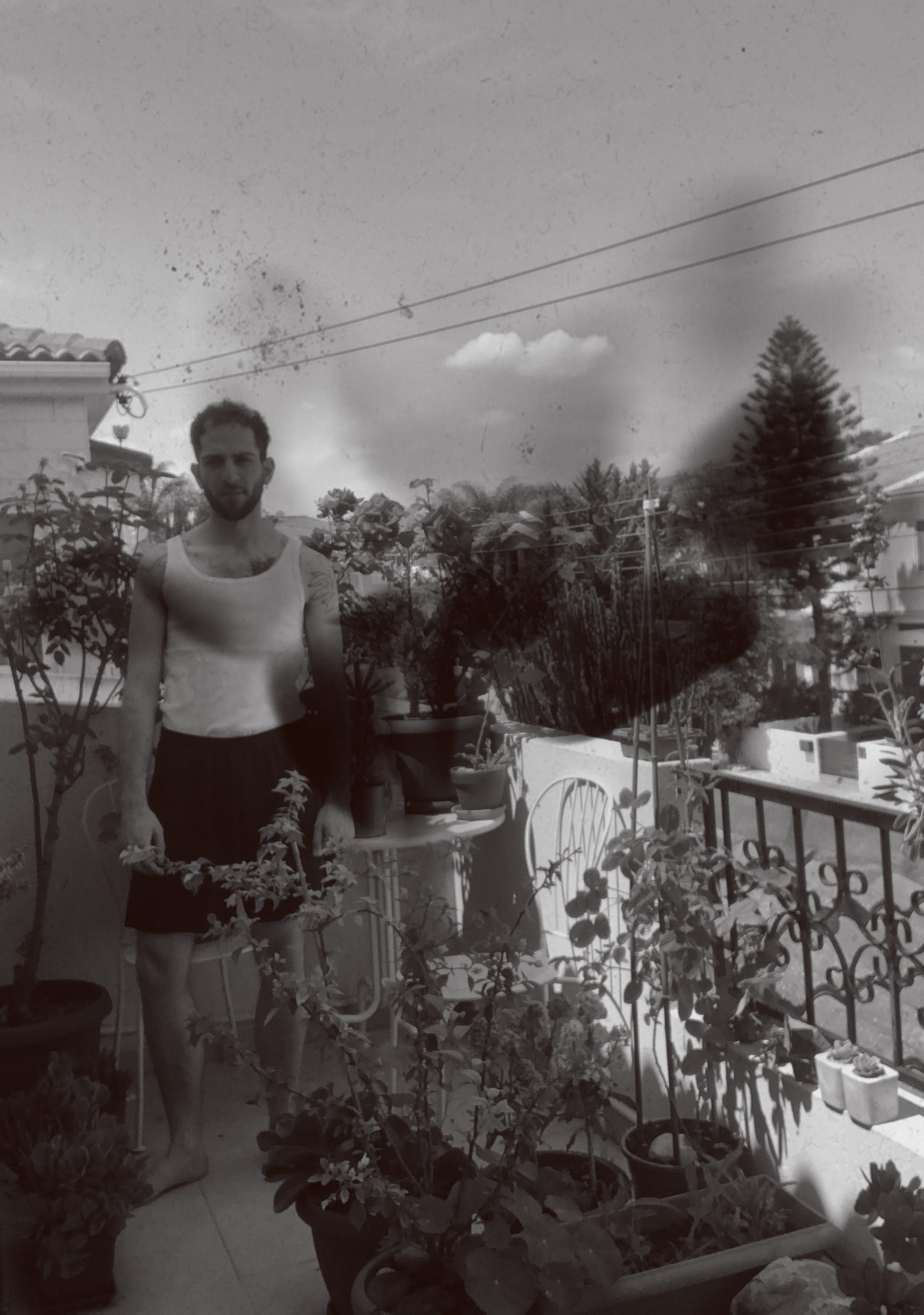 You just released an album on Honest as Raw Silver, Κινδυνος (ΗΕ17), tell us more about it? What was the inspiration? How long did you work on it?
The tracks that compile Κίνδυνος were never meant to become an album, they were the outcasts of my productions that occurred after experimenting with blurry impressions left in my ears during a club intensive period in Berlin. There was definitely not a linear approach to this. During the last three years I kept going back to these tracks, so I decided that they are release worthy.
I find their nature to be non-conforming, they are quite intense, vibrant and very loud compared to my previous releases. The overall idea and name of 'Κίνδυνος' which translates into 'Danger' in Greek derived from unintended exploration of the themes of chronic discomfort and the coexistence of joy and anxiety. It sets the question; how can one maintain the feeling of bliss while being aware? The album is a dedication to the daily struggle of emotional well-being while dealing with chaos, injustice and self-loathing.
What do you think the future of the Cypriot scene holds?
I'm not sure, the times we live in are crazy. All I know is that the Cypriot scene has been the thing that catapulted me back to Cyprus after being away for 8 years. It is a unique situation, the type that I haven't been able to find anywhere else I've traveled to.
It is very inspiring to see the growth of the artists in it. It is also very clear that most of these artists would have remained bedroom artists if it wasn't for something for them to engage with outside their rooms. (I'm one one of those 'somethings')
The rest of 2020 seems like a very good year for Honest, we are expecting to release three vinyl releases! Things are getting more serious for us and the rest of the teams who are based here. It is really beautiful to witness and very enjoyable to be part of it.
In this article Nikos also referred to Moneda – make sure to check out their first Bandcamp release on May 1st!  Check it out here!