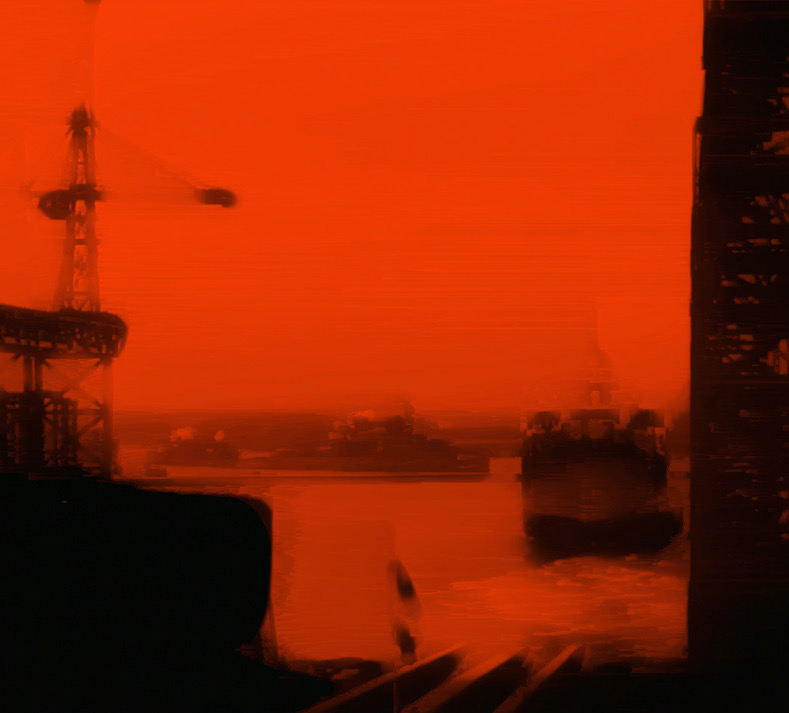 For Amsterdam MuseumNight 2018, a special collaboration between NDSM and The Netherlands Institute for Sound and Vision (RE:VIVE) brought a floating historical experience to the canals of Amsterdam that poetically re-imagined the life of one of the most famous ocean liners ever built in Amsterdam, the m.s. Oranje.
Visual artist Sjoerd Martens and musician Thessa Torsing (upsammy) debuted a new audiovisual piece aboard a floating cinema that transformed the history of the m.s. Oranje. The piece is a creative, immersive experience of this famous ocean liner that served as a wartime hospital ship, refuge transport and luxury cruise ship that burst into flames twice and ultimately met its demise at the bottom of the Pacific Ocean.
The piece is drenched in reminiscence and nostalgia. It conveys a sense of longing and makes aurally clear that the ship itself was more than a floating vessel. For many it was a refuge and sign of safety, a trip back home or a gateway to explore the world. To execute that, Martens re-used archival films from the Sound and Vision archive of the ship's construction -which was heavily documented- and employed nostalgic color washes and interwoven timelines and modern aesthetics bringing new life to 80 year old film. Musically, as demonstrated with her debut film score composition for RE:VIVE at Dekmantel 2018, Torsing is adept at crafting sonic nostalgia for days gone by.
RE:VIVE falls under The Netherlands Institute for Sound and Vision's Privacy Statement