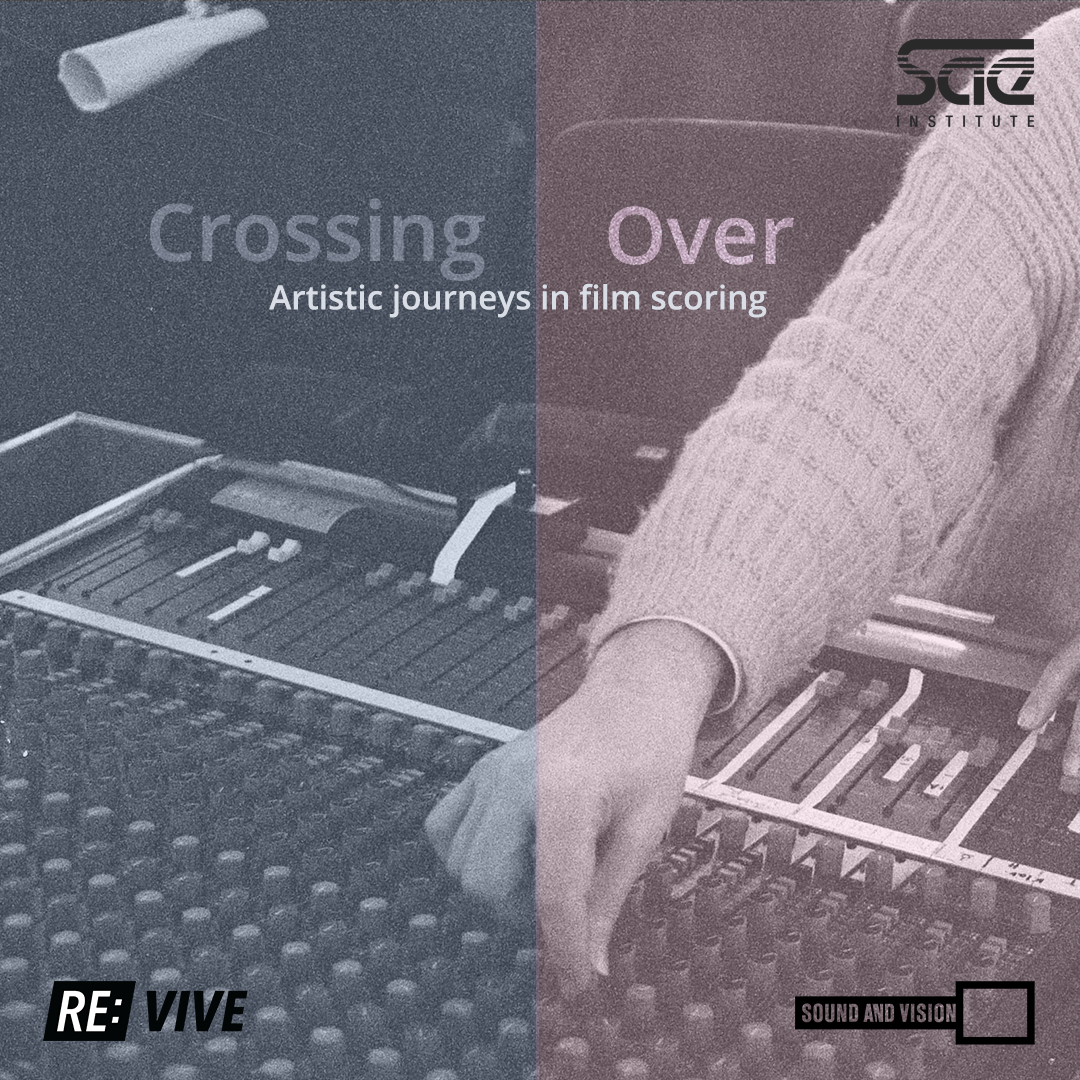 On December 14th, RE:VIVE and SAE Institute Amsterdam hosted the first edition of Crossing Over a new workshop / seminar series focusing on contemporary film and television music.
In the past 10 years, cinema and television music is changing as directors and production houses find themselves calling upon some of music's leading boundary pushers. Whether it's Trent Reznor and Atticus Ross's landmark score for The Social Network, Mica Levi's score for Under the Skin, Johnny Greenwood's score for There Will be Blood, Jóhann Jóhannsson's score for Arrival, Ryuchi Sakamoto's work on The Revenant and Black Mirror the influx of composers who have made the jump from stage to cinema is unmissable.
For the first edition of Crossing Over in collaboration with SAE Institute Amsterdam, RE:VIVE  invited WIFE the alias of black metal guitarist and vocalist, turned experimental pop producer turned film and television composer / sound designer, James Kelly. As WIFE, Kelly is part of the cutting edge force of cinematic, experimental pop music coming from Tri Angle Records. Before that he fronted and played guitar in Irish Black Metal band Altar of Plagues. The combination of the two was heard in his most recent project, Bliss Signal, with "weightless grime" pioneer, Mumdance who fused the droned out ferocious guitars of black metal with propulsive 909 beats.
Somewhere along the line though, Kelly found himself making music for advertisements, TV shows and films. From brand spots with Chanel, Adidas, Nike; music and composing for BBC 4 Youngsters, and Sniper (alongside The Haxan Cloak), to mixing the music for Cannes 2019 Grand Prix winning film Atlantique. 
RE:VIVE falls under The Netherlands Institute for Sound and Vision's Privacy Statement